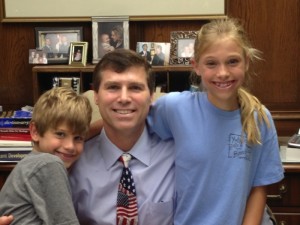 Sherb was born and raised in Minden, Louisiana and attended Davidson College in North Carolina where he was the Captain of the wrestling team. He graduated with a political science degree and was honored as the distinguished military graduate. He then joined the 82nd Airborne Division at Fort Bragg, North Carolina where he completed Ranger School, Jumpmaster School and earned his Senior Airborne Wings. When Saddam Hussein invaded Kuwait, Sherb was immediately deployed to Iraq with the 82nd Airborne as an infantry platoon leader, and his platoon was among the first boots on the ground in that war. Sherb was awarded a Bronze Star Medal for his service in Desert Storm as well as the Combat Infantry Badge.
After Desert Storm, Sherb entered LSU Law School where he was a member of the Louisiana Law Review and graduated in the top of his class with honors. After law school, Sherb was selected as a Law Clerk by Federal Judge Donald Walter in Shreveport to serve as the Judge's assistant.
Sherb next entered private law practice in Minden with his father's firm while remaining in the Army Reserves. He initially served as a Company Commander with the 4013th Garrison Support Unit in Bossier City. In 1999, the Chief of Staff of the Army at a ceremony at the Pentagon awarded Sherb the General Douglas MacArthur Leadership Award, an award given to only six Reserve officers throughout the United States. As part of that award, Sherb was allowed to present a wreath at the Tomb of the Unknown Soldier during a formal ceremony. From 2003 to 2004, Sherb was the Battalion Commander for the 8th Battalion transportation unit located in Shreveport.
In 2004, Sherb was mobilized to Iraq to serve as the Commander of a Transportation unit headquartered in California. During Operation Iraqi Freedom III (2004-2005), Sherb served as the Commander of logistical movement operations at the main base north of Baghdad. He played a key role in the movement of troops and supplies in that area. He served for a year in Iraq and was awarded a second Bronze Star Medal.
Sherb then served in numerous staff positions with the 7th Brigade, 95th Division in both Arkadelphia and in North Little Rock, Arkansas before taking command of the 2203rd Mobilization Support Battalion in Bossier City, Louisiana. Sherb served as Battalion Commander of the 2203rd from 2009 until 2012. Sherb was then selected to be one of the four Army Reservists (non-AGR) to attend the United States Army War College as a resident student in Carlisle Barracks, Pennsylvania. While at the War College, Sherb interviewed and was selected to be on the prestigious Eisenhower team, which allowed Sherb to travel around the nation and speak about national security issues. In June 2013, Sherb graduated from the Army War College with a Master's Degree in Strategic Studies. Sherb is currently a Brigadier General in the Army Reserves and serves as a joint logistics plans officer at the United States Central Command (USCENTCOM) Headquarters in Tampa, Florida.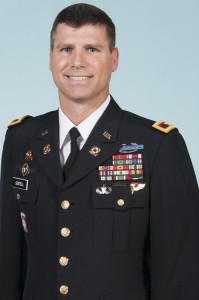 Since January 1996, Sherb has maintained an active law practice with his father in Minden. You can visit our website at sentelllawfirm.com. He also served as the Chief Assistant District Attorney for Webster Parish for almost ten years. Sherb is a past Chairman of the Minden-South Webster Chamber of Commerce and a past President of the Webster Parish Bar Association. In 2007, Sherb was appointed to the Board of Directors of Citizens Bank & Trust and still serves as an Advisory Director after the merger with Citizens National Bank in Bossier City. In 2009, Sherb was selected to serve as Chairman of the Board of Directors of the local hospital, Minden Medical Center, and currently serves on the Board of Directors of the hospital. Sherb also serves on the Board of Directors of the Lions Club. Sherb has two children, Samantha and Chase. He and his family attend First United Methodist Church in Minden.